YOU DESERVE THE PERFECT
CUPCAKE
The Best Cupcakes In Milwaukee
Order online for delivery in and around Milwaukee.
Buy your favorite cakes and desserts online!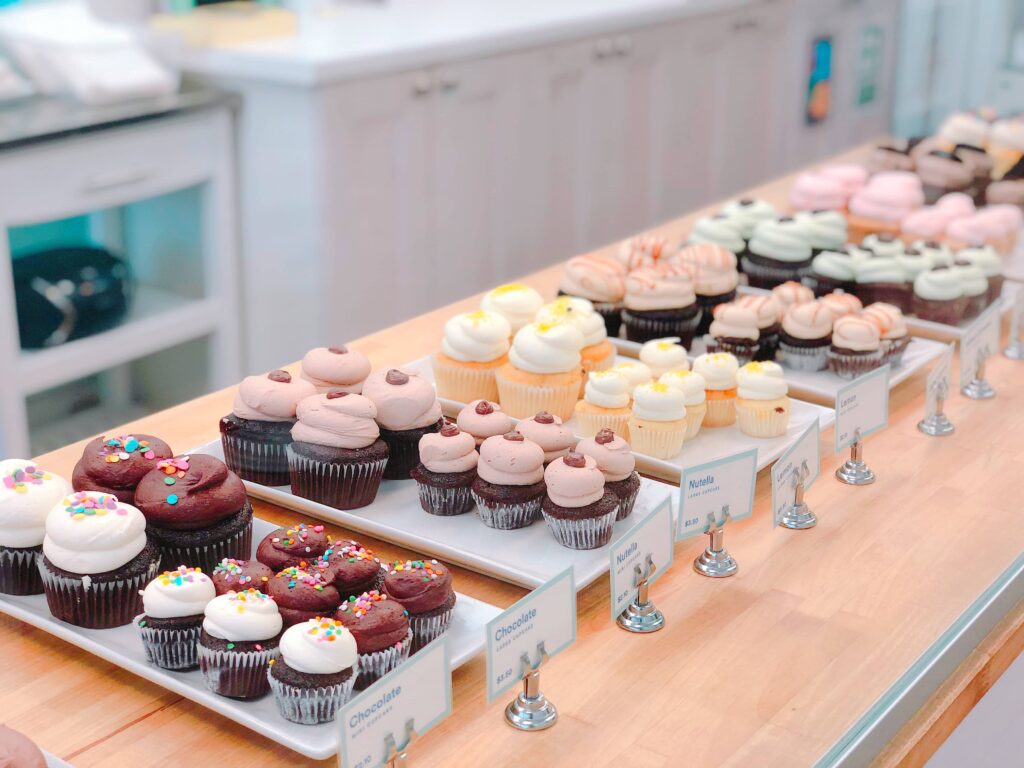 Arty's Sweet Talk Cupcakes is a local, Black owned, women-owned cupcake boutique. We put love into every creation that comes out of our kitchen and we do cater to those that are vegan, gluten-free, diabetic. Our kitchen makes freshly-baked cupcakes daily, bundt cakes, and our famous orbes! We deliver in and around Milwaukee.
Chocolate
This decadent chocolate cake is rich with a home-baked flavor. This treat is sure to cure your chocolate cravings.
Vanilla
As classic as it gets. With every sweet bite of this light white confection comes the timeless taste of creamy vanilla.
Birthday Cake
Our most celebratory and festive cake yet. The combination of classic birthday cake baked with colorful sprinkles adds bites of fun to every occasion.
Peanut Love
Soft and fluffy Peanut Butter Cupcakes are topped with a creamy homemade peanut butter frosting. It's a peanut butter lover's dream dessert!
Cookie Monster
Packed with tons of chocolate chip cookie-inspired flavors and textures, these cute cupcakes can satisfy even the most monstrous cravings.
Red Velvet
Ultra moist, buttery, tender and soft cake with the most perfect red velvet flavor. Topped with a tangy cream cheese frosting.
Carrot Cake
The classic carrot cake you love with carrot and pineapple pieces baked throughout. Every bite has the warm, familiar taste of cinnamon and nutmeg.
Lemon
Each bite of this light and refreshing cake has the smooth, sweet snap of lemon.
Smore's
Layers of graham cracker crust, chocolate cake, chocolate ganache, toasted marshmallow filling, chocolate frosting and marshmallow fluff
Caramel
A pure comfort food dessert, the Southern caramel cake is a fantastic treat. Made with layers of yellow cake and a mouthwatering caramel frosting. 
German Chocolate
A lighter colored cake with a mild chocolate taste with a decadent coconut pecan frosting.
Rainbow Glow
A stunning celebration cake of six or seven colors with soft cream cheese frosting – You'll love biting into it to see all those gorgeous colors!
LEARN TO MAKE THEM YOURSELF
Sign up for our baking classes to learn how to recreate the sweetest and most delicious recipes from the comfort of your home.